Cyril Yeung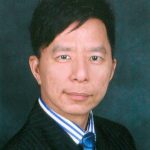 Cyril serves as a consultant for ATL focusing on intellectual property matters. Cyril has over 15 years of experience dealing with a wide range of intellectual property matters including registration, opposition, enforcement and commercialization of IP rights on behalf of various international and domestic IPR owners.
For many years, Cyril has been dealing in trademark, registered design, copyright, patent, domain names, and other types of IPR. In addition to portfolio management of IRR and enforcement work, he is experienced in licensing, franchising, acquisition and transaction of IPRs, as well as IP aspects of IPO and M&A.
Global aspect is a feature of IPR and a success factor for business. Through extensive network of IP professionals worldwide, Cyril provides IPR management services internationally and locally. In particular, Cyril has extensive experience on IPR issues in China, including registration, opposition / cancellation, administrative action, customs recordal / protection, litigation, transaction, license and franchise.
Cyril obtained an LL.B. (Hons) from the University of London and completed his training at one of the major IP law firms in Hong Kong and was admitted as a solicitor in Hong Kong (2003). In addition, Cyril has obtained an LL.B. from Tsinghua University, the top university in China and is well versed in Chinese IP laws. In 2013, Cyril earned an LL.M degree in Information Technology & Intellectual Property Law from the University of Hong Kong. Cyril has practised at one of the major international law firms as senior associate and became Head of Intellectual Property Department in another law firm for five years before joining ATL.
In addition to his legal expertise, Cyril has also obtained a MBA from the Northwest Louisiana University as well as a master's degree in Finance from the University of Leicester. With such a broad spectrum of academic skills, Cyril is well positioned to provide solid strategy advice to IPR owners.
With extensive experience in IP law and higher education in business, Cyril approaches issues with both legal and business perspectives. He is able to advise strategically and execute action plans with business sense.


Intellectual Property (Trademark, Design, Copyright, Patent, Domain Names), Technology and Commercial (Licensing and Franchising).

Portfolio management (prosecution and enforcement) of IPR for various international luxury brands
Enforcement of IPR for various international brands including an internationally famous football league
Opposition, cancellation and protection of IPR for various right owners
Advise brand owners on setting up franchises in Hong Kong and mainland China
Action against domain name / cyber squatters and shadow companies
INTA, International Trademark Association
APAA, Asian Patent Attorneys Association
HKITMP, The Hong Kong Institute of Trade Mark Practitioners
Law Society of Hong Kong