Law Hang, William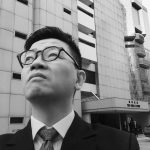 William was admitted in Hong Kong in 2002. He has been closely involved in a number of cross-border IP litigations in HK and China.







BA in Economics from George Washington University (1993)
MSc in Economics from the London School of Economics and Political Science (1994)
LLB in English Laws from Manchester Metropolitan University (1999)
PCLL, University of Hong Kong (2000)
LLB in Chinese Laws from Beijing Tsing Hua University (2004).
2000-2002 Trainee Solicitor, LOVELLS HK Office
2002-2006 Assistant Solicitor, BAKER & MCKENZIE HK Office
2006-2008 Assistant Solicitor, BIRD & BIRD HK Office
2008-present Partner & Principal, ATL Law Offices


Member, the Law Society of Hong Kong since 2002
Domain Name Panelist, ADNDRC, HKAIC since 2008

Trademark, copyright and patent litigation
Licensing
IP criminal enforcement
Domain name
Trade fair management and enforcement
Injunctions
Product liability